Well...It's me, Alien. 
Alien enjoying a night life.
Alien came to watch a movie. 
This is Milwaukee's famous Oriental Theater.
Inside is very "oriental."
Gorgeous. 
 A view from second floor. 
Let's take a seat and wait for the show. 
…it is too big for Alien. 
Let's try this. 
Relaxed on a big couch. 
Well, Alien shouldn't miss popcorns at movie theater.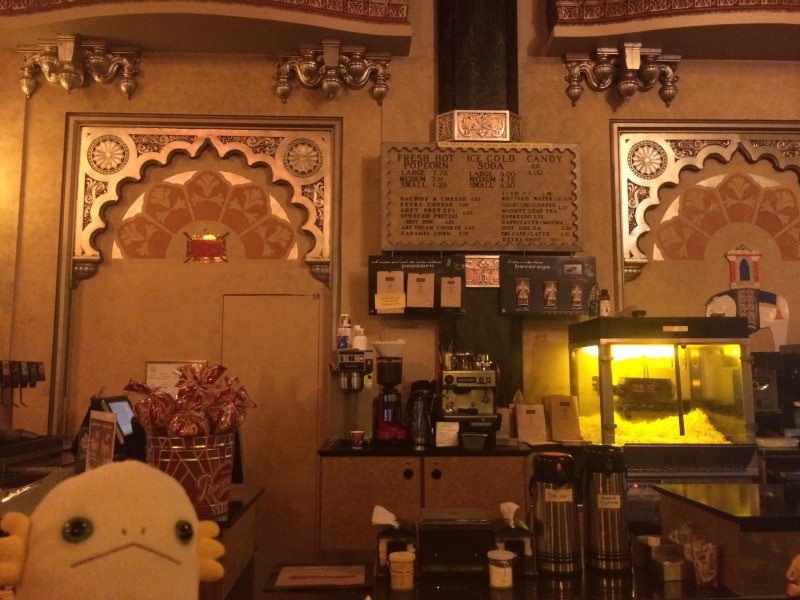 Let's have the largest one!  
Screen is like this. 
Very simple. 
Alien am ready for the show! 
Alien watched Alice through the Looking Glass. 
Alien want to visit wonderland someday. 
This is their biggest screen. 
Visitors can sneak in.
It was like a gorgeous musical theater. 
They didn't have a show in this theater when Alien visited. 
It was dark when Alien left the theater.
Well, let's have a drink before going home. 
Alien went to BBC sports bar, one minute walk from the Oriental Theater.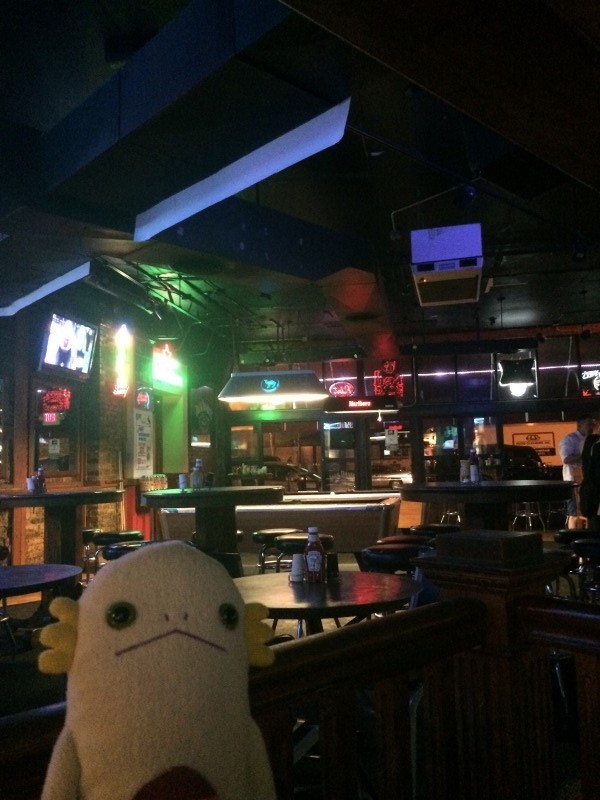 Alien passed ID-check for some reason. 
They have pools.  
Alien's night life just begins. 
Mr. Bartender tells Alien one game is free tonight. 
This game. 
Players throw this ball and earn points. 
A bit heavy for Alien. 
Woooooo! 
 It's in! 
This machine records all scores. 
10 throws in total.
Alien's final score is... 
200!
...Alien don't know if it is a good one. 
Oh they have darts too. 
Drunk Alien trys darts. 
…Something was wrong. 
Their website: 
Oriental Theater
https://www.landmarktheatres.com/milwaukee/oriental-theatre
G-Daddy's BBC
K.